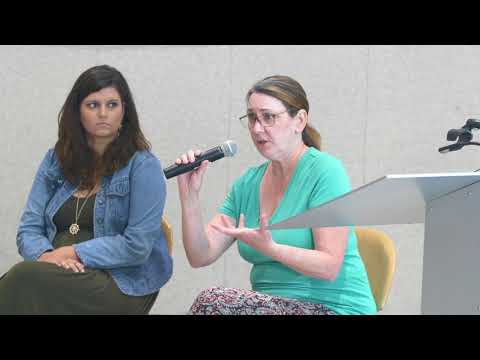 Watch the recording of this interactive and personal discussion with three women in different stages of life, each living with bipolar disorder!
About the speakers:
Griffiths is a mental health activist and actor. Claire was diagnosed with bipolar disorder when she was 13 and began using her voice to speak out on tough topics. Claire is currently an ambassador for the International Bipolar Foundation and The Quell Foundation.
Good serves as the Social Media and Program Coordinator for International Bipolar Foundation. Diagnosed with bipolar disorder at 18, Aubrey opened up about her struggles with mental illness at the age of 25 through a guest blog she wrote for IBPF. Her diverse background and experiences have contributed to her passion for offering hope and support to others who have been impacted by mental illness.
O'Malley is an author, mental health advocate, wife and mother, who neglects housework as she writes, connects using social media, and lives with bipolar disorder. She is a licensed Marriage and Family Therapist who hasn't practiced psychotherapy in over twenty years. She has a bachelor's in legal studies, a master's in psychology, and has attended seminary. Now at KittOMalley.com, she writes about living with bipolar disorder.