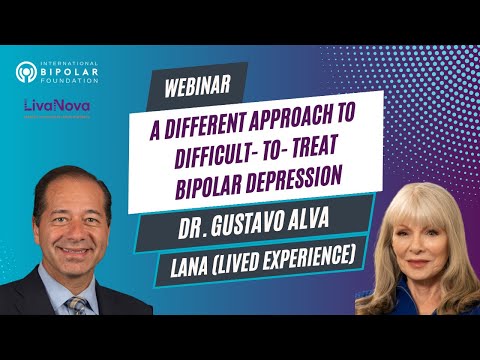 Dr. Alva and Lana share what VNS Therapy™ is, and the benefits it can provide in everyday life. VNS Therapy is a device that works by stimulating the left vagus nerve, it is not a drug. In a 5 year analysis, with VNS Therapy and treatment as usual (TAU) vs TAU alone, individuals with difficult-to-treat bipolar depression saw a 3x faster median time to reduction in depression symptoms¹. Additionally, nearly 2/3 of patients with VNS + TAU vs TAU alone experienced a reduction in depression symptoms¹. VNS Therapy is FDA approved and has been extensively studied across multiple conditions with 25+ years of patient experience across multiple diseases.
*The VNS Therapy System is indicated for the adjunctive long-term treatment of chronic or recurrent depression for patients 18 years of age or older who are experiencing a major depressive episode and have not had an adequate response to four or more adequate antidepressant treatments.
The most common side effects associated with VNS Therapy ® : Hoarseness or changes in voice – Prickling or tingling in the skin – Shortness of breath – Sore throat – Increased coughing The most commonly reported side effect from the implant procedure is infection (1.6%).
Please see Important Safety Information available at: https://www.livanova.com/depression/e…
Dr. Gustavo Alva's experience includes a distinguished career as a Fellow of the American Psychiatric Association, holding dual board certifications from both the American Board of Psychiatry and Neurology, as well as the American Board of Geriatrics. Dr. Alva's professional journey began with residency training at the University of California, Irvine Medical Center within the Department of Psychiatry and Human Behavior. Over the years he has made significant contributions to both academia and medical leadership. Dr. Alva's previous roles include serving as an Associate Professor and Deputy Director in the Department of Psychiatry at U.C. Irvine Medical Center. Currently, Dr Alva is an Assistant Professor at U.C. Riverside Medical School within the Department of Neuroscience.
Lana lives outside of Seattle, Washington and was diagnosed with Bipolar II depression in 2000. She was implanted with VNS Therapy in 2000 and enjoys playing the piano, reading, writing and gardening.
See Full Prescribing Information at https://symmetryvns.com/resources.htm…
¹McAllister-Williams RH, Sousa S, Kumar A, et al. Int J Bipolar Disorder. 2020;8:13