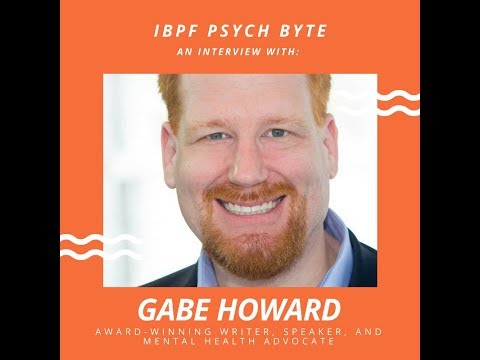 Gabe Howard is a leadership and motivational speaker, mental illness blogger and writer, as well as a person living with mental illness. Realizing that ignorance was a direct cause of the fear, discrimination, and stigmatization people with mental illness face, he has made it his mission to raise the level of people's understanding about these disorders.
Gabe has been featured in the Wall Street Journal, Columbus Dispatch, Columbus Monthly, NAMI Advocate, multiple Suburban News Publication (SNP) newspapers, WCMH channel 4, WBNS Channel 10, multiple over-the-air radio outlets, multiple internet radio stations and podcasts, company training videos, Agency Internet Promotional Videos, and many newsletters and online blogs.
He currently makes his residence in Columbus, Ohio, with his caring and understanding wife, Kendall, and his virtual home at www.gabehoward.com.