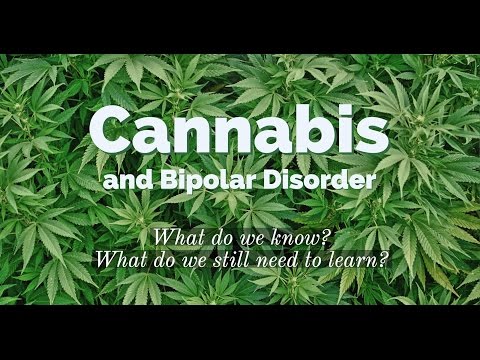 In this webinar, Andrew Penn, RN, MS, NP, APRN-BC, explores the controversy of using cannabis therapeutically for mood stabilization, anxiety reduction, and the promotion of sleep. He explains how cannabis works in the brain, what we know about the risks of exacerbating mental illness, how to reduce these risks, and what we still need to learn before we know if cannabis can be therapeutic for bipolar patients.
Tell us what you think! After you've watched our presentation, please take our survey here.
The information contained in or made available through this webinar cannot replace or substitute for the services of trained professionals in the medical field. We do not recommend any specific treatment, drug, food or supplement. International Bipolar Foundation is not intended to be a substitute for professional medical advice, diagnosis or treatment. Always seek the advice of your physician or other qualified health provider with any questions you may have regarding a medical condition. Never disregard professional advice or delay in seeking it because of something you have read or received from International Bipolar Foundation.
Andrew Penn, RN, MS, NP, APRN-BC, was trained as an adult nurse practitioner and psychiatric clinical nurse specialist at the University of California, San Francisco. He is board certified as an adult nurse practitioner and psychiatric nurse practitioner by the American Nurses Credentialing Center. Currently, he serves as an Assistant Clinical Professor at the University of California-San Francisco School of Nursing. Mr. Penn is a psychiatric nurse practitioner with Kaiser Permanente in Redwood City, CA, where he provides psychopharmacological treatment for adult patients and specializes in the treatment of affective disorders and trauma. He has interest in promoting psychiatric wellness through exercise, meditation, and meaningful social relationships. He is also interested in emerging novel treatments for psychiatric disorders including MDMA-assisted psychotherapy for PTSD and the use of psilocybin-assisted psychotherapy for depression. He is a former board member of the American Psychiatric Nurses Association, California Chapter, and has presented nationally on improving medication adherence, the risks and therapeutic potential of cannabinoids, treatment-resistant depression, diagnosis and treatment of bipolar disorder, and the art and science of psychopharmacologic practice.