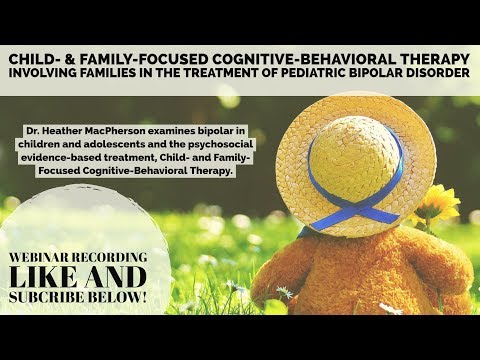 In this webinar, Dr. Heather MacPherson briefly describes the development, onset, and course of bipolar disorder in children and adolescents. She also reviews the evidence-based treatments for the population, according to current practice parameters. She then focuses on one psychosocial evidence-based treatment, Child- and Family-Focused Cognitive-Behavioral Therapy (also called RAINBOW Therapy). She reviews the theory underlying this intervention, research supporting its efficacy, and the importance of involving parents and families in the treatment of pediatric bipolar disorder.
Dr. Heather MacPherson is a Postdoctoral Fellow in the Department of Psychology at Harvard University. She earned her B.A. in Psychology from Boston University, and her M.A. and Ph.D. in Clinical Psychology from the Ohio State University. She completed her predoctoral internship at The University of Illinois at Chicago, Department of Psychiatry.
Dr. MacPherson is primarily interested in evaluating interventions for children and adolescents with mood dysregulation, and identifying mechanisms of change. She has published numerous articles and chapters on this topic, and also presented her work at national conferences.