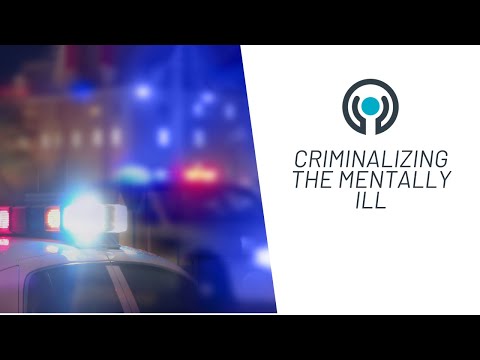 Join IBPF and Dr. Carol Ray for an in-depth look at the effect criminalization has upon those with a mental illness: "Where Federal and Virginia State Policy Stands as it Relates to Criminalization of the Mentally Ill". Dr. Ray will also give a description about her story of having bipolar disorder and her brush in the criminal justice system.
Carol Ray has a Ph.D. from the University of Nebraska-Lincoln in Interdepartmental Nutrition. A Master of Science degree from North Carolina Agricultural & Technical State University in Food and Nutrition. She is a 1983 graduate from Spelman College with a Bachelor of Science degree in Chemistry. Dr. Ray grew up her younger years in Salisbury, Maryland, and she grew up her formative years in Greensboro, North Carolina.
Her career spans over several fields. From teaching Anatomy, Biology, Physiology, at the college level, to working as Project Coordinator at the University of Maryland Eastern Shore within the Department of Physical Therapy. Additionally, she has worked in research, as a Senior Research Program Coordinator, at the Johns Hopkins Center on Aging and Health in Baltimore, Maryland. Carol has also worked as an Executive Director of an agency that focused on the dis-aggregation of data for minority groups. There she educated Congressional and Senatorial staff regarding the importance of funding for minority groups in order to improve health issues.
Dr. Ray has the distinguished honor of being named among Marquis' Who's Who in America; Marquis' Who's Who of American Women; Marquis Who's Who in the World and finally Marquis' Who's Who on the Web between 2006 – 2008. She also was inducted into Phi Upsilon Omicron National Honor Society while working on her Ph.D. at the University of Nebraska-Lincoln.  Carol is a former member of the Princess Anne Chapter of the Links, Inc. and a proud member of Delta Sigma Theta, Inc.
Carol is a blog contributor to renown, mental health speaker, Hakeem Rahim's weekly blog. Carol has contributed to numerous state and county publications that has focused on mental health. Including her book entitled, "Ph.D.'s Have Bipolar Too: My Story." Carol wrote her book, as a result of a tragedy, that occurred in her life on June 2, 2011. She is also the author of, "Poems Inspired by Mother" and "A Celebration of Life", which was inspired by the sudden onset of her mother's illness and subsequently given two days to live due to cancer. Yet, by the Grace of God, her mother lived 2 and a half months. Yet, through it all, Carol never gave up on Jesus Christ.
Currently, Carol is a Caregiver for older adults, with Five Star Home Health Care, Inc. She also serves on the Board of Directors, of the National Alliance on Mental Illness, in Prince William County, Virginia. Carol desires tell her story in order to address the problem of the criminalization of the mentally ill. She also wants to be a voice and advocate for those who have mental health conditions, as Carol herself has bipolar disorder.