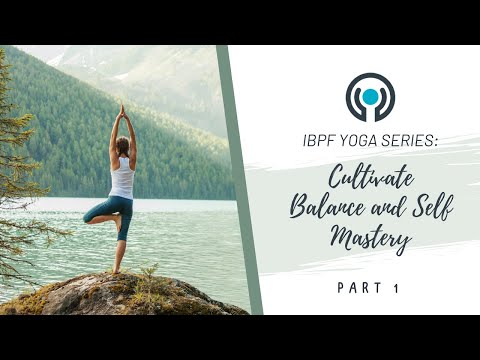 In the first part of this series we begin the practice with an awareness breathing exercise and then transition into a conversation on how to incorporate yoga practices into your bipolar disorder treatment plan. Violet and Brooke share their personal stories and lived experiences with bipolar disorder and how they both found healing in yoga.
In this six part Series, we will explore Bipolar Disorder from a unique perspective! Brooke and Violet will connect yoga philosophy and gentle, accessible yoga practices with psycho-education. Breath awareness, gentle movement and simple meditation will be repeated and also completely optional.
Meet The Instructors:
Violet Loveys Yoga
Violet Loveys RYT 200, on the path to RYT 500, discovered yoga when she was a young teen. Completely immersed in the practice, at age 19 she completed her first yoga teacher training and has been whole-heartedly teaching ever since. Violet teaches authentically with compassion, intentionality and non-judgement. She guides people to cultivate acceptance for what is present for them and honors where they are on their individual path. Diagnosed with Bipolar I at the age of 18, she sees how bipolarity occurs in large and small ways, not only in all aspects of life, but in the yoga practice as well. She speaks to the ever-changing rhythms of body and breath; directing attention to the subtlest changes and shifts in perspective as the practice unfolds.
Through the International Bipolar Foundation she found Yoga Therapist Brooke West, who is hands down one of the most influential people in her life and the inspiration for her dream to become a yoga therapist herself. Through a combination of different styles of yoga and meditation, she has not only experienced her own exponential growth and healing, but has seen many people transform into a more centered, balanced and happier version of themselves.  It is with the utmost gratitude and reverence that she now gets to join together with Brooke and the International Bipolar Foundation to bring to others the transformational effects of yoga to uncover the ever-permanent light residing within.
Brooke West
Brooke West BSc, C-IAYT  is certified as a Yoga Therapist by The International Association of Yoga Therapists, dedicated to sharing Yoga with everyone. She has been teaching since 2005 and is an innovative researcher, dedicated educator and a compassionate peer support group facilitator. She thoughtfully helps integrate and further the well-being of those who have had spiritually transformative experiences. Brooke maintains a private yoga therapy practice with clients, locally and online. She leads classes, workshops, teacher training and retreats through her yoga studio in California. Her studio has evolved into The Yoga West Cooperative, a women-led, values-driven business.
Viewing psychosis, anxiety and depression through a yogic lens, her collaborations with organizations worldwide help provide hope to individuals and the collective. She aims to reframe mental health as a catalyst for positive transformation and spiritual growth. Her next major collaboration is teaching yoga online for The International Bipolar Foundation Community with a former client, Violet Loveys, a yoga student who became a yoga and meditation teacher as a result, in part, of working with Brooke.
Traditionally trained at an ashram, Brooke creatively modernizes classic breathing exercises and postures to aid in healing and recovery of trauma, stress and related ailments. She teaches clients how to become aware of themselves and function in the present moment, how to self-soothe and how to balance emotions to experience happiness. Her work is born of her own experience. Her approach is sensitive, gentle, and relaxed. Her clients describe working with her as "life-saving," "magic," "shamanic," "nurturing," and "transformational."
accesibleyoga.org | Brookewestyoga.com | loveys.violet@gmail.com