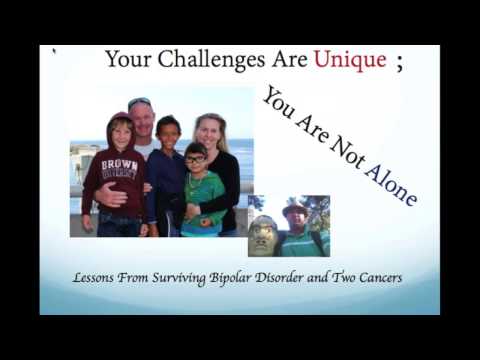 Bipolar is about family, says Kevin. Within his talk, he shares an in-depth and insightful look at the challenges and lessons he and his family of doctors have learned through multiple arrests, eleven stays in psychiatric lockdown for mania, multiple hospitalizations for depression, a twenty-year career at the pinnacle of his sport, and raising and loving a family of his own, and surviving cancer twice. He shares an open-heart, open book approach as he discusses the interplay of the three things he believes have contributed most to his life so far: Behavior, Growth, and Authenticity.
Tell us what you think! After you've watched our presentation, please take our survey here.
Kevin A. Hall is the author of Black Sails White Rabbits: Cancer Was the Easy Part. He is a graduate of Brown University, where he earned bachelor's degrees in mathematics and French literature. He is the son of two doctors (and now married to one), cue the irony at being diagnosed with bipolar in 1989 and his first cancer in 1990. As a world-champion Olympic sailor, Kevin reached the pinnacle of his sport as racing navigator for Emirates Team New Zealand in the 2007 America's Cup match. Kevin currently lives in upstate NY with his wife and their three children.