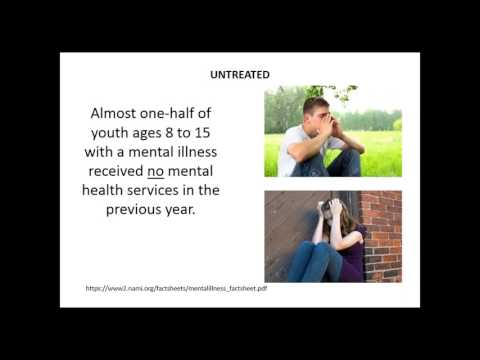 Karen Fortunati, J.D, Dr. Frank Fortunati, Amanda MacGregor, Jaina Shaw
Presented on March 8, 2017.
With mental illness on the rise for adolescents, our expert panel discusses how mental health issues and treatment are portrayed in Young Adult (YA) literature and other media and why it so important to consider the messages they promote.
Our panel includes:
Karen Fortunati, J.D graduated from the University of Scranton and received her law degree from Georgetown University. After practicing for many years, she began writing. Her first young adult novel, The Weight of Zero, was published by Random House in October, 2016. The Weight of Zero focuses on a young woman's struggle with bipolar disorder. It has been widely recognized and named by the New York Public Library as one of the Best Teen Books of 2016, featured in Seventeen Magazine, named one of the 25 Best Books of October by Apple, a Barnes and Noble 2016 Most Anticipated Debut, and an Amazon Editors Favorite Young Adult Books for Fall 2016. Her second young adult novel, The Arc of a Bullet, deals with the intersection of mental illness and law enforcement and will be published in 2018 as well as a third novel. Check out her website at karenfortunati.com or on Facebook at @AuthorKarenFortunati and Twitter @karenfortunati.
Dr. Frank Fortunati graduated from Rutgers University with a pharmacy degree. In 1991, he got his law degree from Rutgers and after practicing for a few years, decided that his interest really lay in medicine. He graduated from the New Jersey School of Medicine and relocated to Connecticut for his psychiatry residency at Yale. This was followed by fellowships in Child and Adolescent Psychiatry and Forensic Psychiatry. Frank is a board certified adult, child and adolescent, and forensic psychiatrist. In addition to a private practice, Frank was the medical director of an inpatient child psychiatry unit in New Haven for 10 years.  He is currently the Medical Director of Yale New Haven Psychiatric Hospital and Associate Chief of Psychiatry at Yale New Haven Hospital.
Amanda MacGregor holds a master's degree in children's literature from Simmons College Center for the Study of Children's Literature in Boston, Massachusetts. She has worked as a librarian, bookseller, and freelance writer. She is a contributor to the School Library Journal-networked blog Teen Librarian Toolbox, where she has worked on a year-long Mental Health in YA Literature project, and reviews books for School Library Journal. Amanda lives in Minnesota and is represented by Andrea Cascardi at Transatlantic Agency. You can find her blogging at Teenlibrariantoolbox.com and on Twitter @CiteSomething.
Jaina Shaw has been a Teen Services Librarian in Connecticut for 10 years. Originally from Minnesota, she holds a BA in Art History from the University of Minnesota and a Masters in Library & Information Science from the College of St Catherine