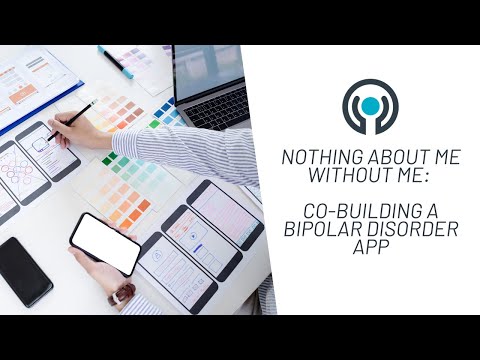 Dr. Erin Michalak is a Professor in the Department of Psychiatry at the University of British Columbia in Vancouver, Canada, Program Director for the APEC Digital Hub for Mental Health and Patient Engagement Methods Cluster Lead for the BC SUPPORT Unit.
Her background is in psychology, with a PhD awarded from the University of Wales College of Medicine in the United Kingdom. Her research expertise lies in bipolar disorder, mood disorders, digital mental health, patient engagement in research, knowledge translation, quality of life, and implementation science.
Dr. Michalak's research has been well supported by the Canadian Institutes of Health Research (CIHR), amongst other funders. She is the founder and leader of the 'Collaborative RESearch Team for the study of psychosocial issues in Bipolar Disorder' (CREST.BD), a CIHR-funded Canadian network dedicated to collaborative research and knowledge exchange in bipolar disorder. She has published over 100 scientific articles and several books and book chapters. She has been awarded the 2018 CIHR Gold Leaf Prize for Transformation in Patient Engagement, Canada's most prestigious recognition for patient engagement in research across all health disciplines. She has also been awarded the 2019 Douglas Utting Prize, made annually for significant accomplishments in promoting the awareness and treatment of depression in Canada.
Professor | CREST.BD Network Lead
Mood Disorders Centre | Department of Psychiatry
University of British Columbia | Rm #216, 420-5950 University Boulevard
Vancouver, BC | V6T 1Z3 | Canada Tel: 604 827 3393
email: erin.michalak@ubc.ca
web: www.crestbd.ca | www.bdwellness.com | www.bdqol.com
twitter: @erin_michalak @CREST_BD