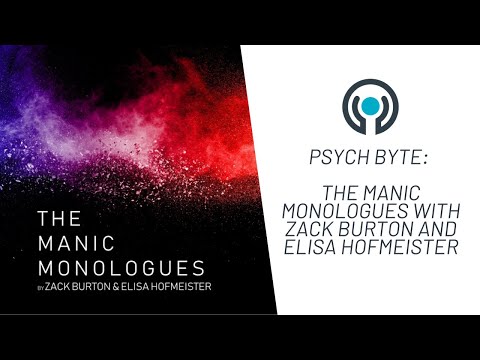 The Manic Monologues is a ground breaking theatrical drama that gives voices to real people whose lives have been touched by mental health stories. The cast share brave stories from across the world that convey struggle and pain, but also humor, triumph, and joy.
The Manic Monologues is the creation of producer Zachary Burton, diagnosed with bipolar in 2017 while attending Stanford, and director Elisa Hofmeister. After owning his diagnosis, Zachary decided to do something about it and shared his story to the public. Both IBPF and The Manic Monologues are committed to providing personal stories and shifting the stigma surrounding mental conditions together.
Learn more about The Manic Monologues here.
In celebration of Mental Health Awareness Month and Mental Health Awareness Week, International Bipolar Foundation interviewed Zack Burton and Elisa Hofmeister.