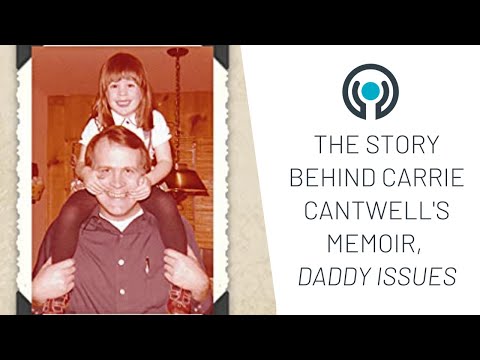 Carrie Cantwell joins us to discuss how her writing and journaling process helped her to heal, forgive, and accept her father's and her own life with bipolar disorder. After culminating years of journal entries into a memoir, she hopes that her book can inspire hope for people who live with bipolar disorder, who have lost someone to suicide, or who've dealt with family or relationship trauma. She wants to show others that life can get better and pain can be healed, and especially that it is possible to live a happy, full, productive life with bipolar disorder.
Order Daddy Issues on Amazon here: https://www.amazon.com/dp/B09HFXBW2C/ref=cm_sw_r_as_gl_undefined?linkCode=ml1&tag=carriecantw03-20
Carrie Cantwell is a graphic artist and writer with bipolar disorder. She's the author of Daddy Issues: A Memoir, about growing up with a volatile father who had bipolar and whom she lost to suicide, and how accepting her own diagnosis taught her to forgive him. Carrie began her career as a feature writer for an online publication. She then worked as a film and television graphic designer for 16 years. In 2021, she retired from the entertainment industry to focus on mental health advocacy and suicide prevention. Carrie writes for bpHope Blog, bp Magazine, the National Alliance on Mental Illness (NAMI), the Depression and Bipolar Support Alliance (DBSA), Medical News Today, the Stigma-Free Society, Suicide Awareness Voices of Education (SAVE), and WebMD. Her website is DarknessAndLight.org.