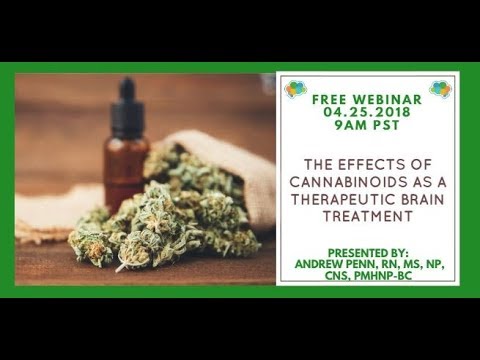 Webinar with Andrew Penn , RN, MS, NP, CNS, PMHNP-BC – Associate Clinical Professor – University of California, San Francisco, School of Nursing Psychiatric Nurse Practitioner, Kaiser Permanente, Redwood City, CA
This introduction to the clinical science of cannabinoids will focus on helping learners to understand why cannabis effects the brain, the research into cannabinoids as a therapeutic compounds, the risks of unregulated cannabis use (with a focus on bipolar and psychotic disorders), and what we still need to learn about this complicated drug.
International Bipolar Foundation is not intended to be a substitute for professional medical advice, diagnosis or treatment. We do not recommend any specific treatment, drug, food or supplement. Always seek the advice of your physician or other qualified health provider with any questions you may have regarding a medical condition. Never disregard professional advice because of something you have read from IBPF.
*The views, thoughts, and opinions expressed in the text belong solely to the speaker, and do not necessarily reflect the official policy or position of International Bipolar Foundation*