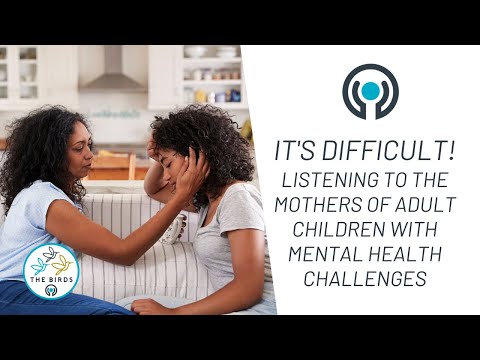 Judith Smith, author of "Difficult",  shares real stories of the challenges facing mothers and caregivers of adult children living with bipolar disorder. Through real stories of mothers and their challenging adult children, she will address these family situations, which too many keep secret. This "Birds" webinar allow mothers and caregivers to connect and see that they are not alone.
JudithR. Smith, PhD, LCSW, is a senior clinical social worker, therapist, researcher, and professor at Fordham University.   She is a leader in gerontological research focusing on women's experiences as they age.  Her book "Difficult: Mothering Challenging Adult Children through Conflict and Change" was just released by Rowman & Littlefield.
This webinar is part of our "Birds" Series, designated by our new branding logo on our advertisement for this webinar, and will continue to see when we provide education or support to caregivers. We acknowledge and honor the invaluable role that "The Birds" play in fostering wellness in those whom they care for. We look forward to connecting with, and supporting "The Birds"!
The content of the International Bipolar Foundation webinars is for educational purposes only. This content is not intended to be a substitute for professional medical advice, diagnosis, or treatment. Always seek the advice of your physician and never disregard professional medical advice because of something you have heard or read in IBPF content. Any advice given is on behalf of our panelist and should be consulted with a professional.
You can view this webinar's PowerPoint by clicking here.